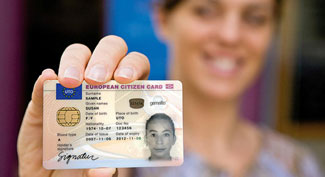 We produce photos for passports, visas, immigration, citizenship, driving licenses and identity cards to any specification. We make sure that no matter which nationality of passport or visa photo you require that they all conform to the new internationally agreed biometric standards.
If you need to renew your passport with an up to date photo or require a new ID photo for work, call in to either of our Cardiff or Porthcawl Branches where we'll be happy to take your order. You'll have the option to review your passport photo on screen and if you're not entirely satisfied we'll take another one for you.
We know that it can be difficult to get a baby or young child to stay still long enough to get their passport photo taken so our expert staff are always on hand to offer advice and support to ensure situation is as stress-free as possible.
• Passport Photos for Different Countries
• Driving License Photos For Different Countries
• Visa Photos For All Countries
• Quality Shots For Interview & CV Purposes
• Child/Baby Photo Service
• Quality Shots For IDs/Passes & Memberships


Tel: 02920 665049 (Cardiff) or 01656 773020 (Porthcawl) to find out more or call in at:
Print Centre Cardiff
6 Windsor Place | Cardiff CF10 3BX
Print Centre Porthcawl
3 Lias Road | Porthcawl CF36 3AH